Club Membership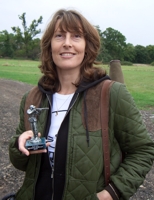 SWSG welcomes everyone from newcomers to experienced shooters. You do not have to be a member although membership of the club has many advantages.
Membership is open to all and has the privileges of a reduced entry price for Sunday shoots, invitations to shoot at other grounds, inter-club competitions, social activities and entry to the club's handicap trophy events.
Contact John Clements for a membership application.
If you want to see what Members get up to then follow the link to:
SWSG Gallery